Alana* thought that her mother was supposed to be her best friend. But because she was born with a type of illness that caused seizures, her mom treated her poorly – constantly telling her she was irritating and would never amount to anything.
This made Alana wonder, "Am I good enough?"
Then – when she was 9 years old, her cousin molested her. When Alana shared what happened with her family, they told her it was her fault for leaving her door open at night. Alana's family didn't want to ruin their reputation, so the situation was swept under the rug. Without the support and protection of her family, the molestation continued for two more years. In fact, it escalated. Another family member also started molesting Alana. She would try to wash away the pain, but no matter how many times she scrubbed and scrubbed in the shower, she never felt like she could get clean and forget. Tears and physical pain were neverending. Alana's anger started building up and when she was in middle school, she often got in trouble. The school counselors told Alana's mom something must be wrong, but her mom would brush it off – saying that Alana was just a "bad child."
As is common with trauma survivors, the self-destructive behaviors continued and she got involved with gangs, started drinking and doing drugs. No matter how hard she tried, she couldn't numb the pain. In an attempt to escape the pain, she engaged in self-harm by cutting her wrists and also attempted suicide twice. Because she wasn't able to finish school and lacked job opportunities, she started working in the cantinas, where she got involved in prostitution. The cantinas would pay Alana to drink with customers and the more she drank, the more she got paid. The alcohol also helped her get through the nights. Nights were spent either sleeping in cars or hotels with clients. After a year in "the life", she fell into a deep depression and ended up at the hospital for attempting suicide.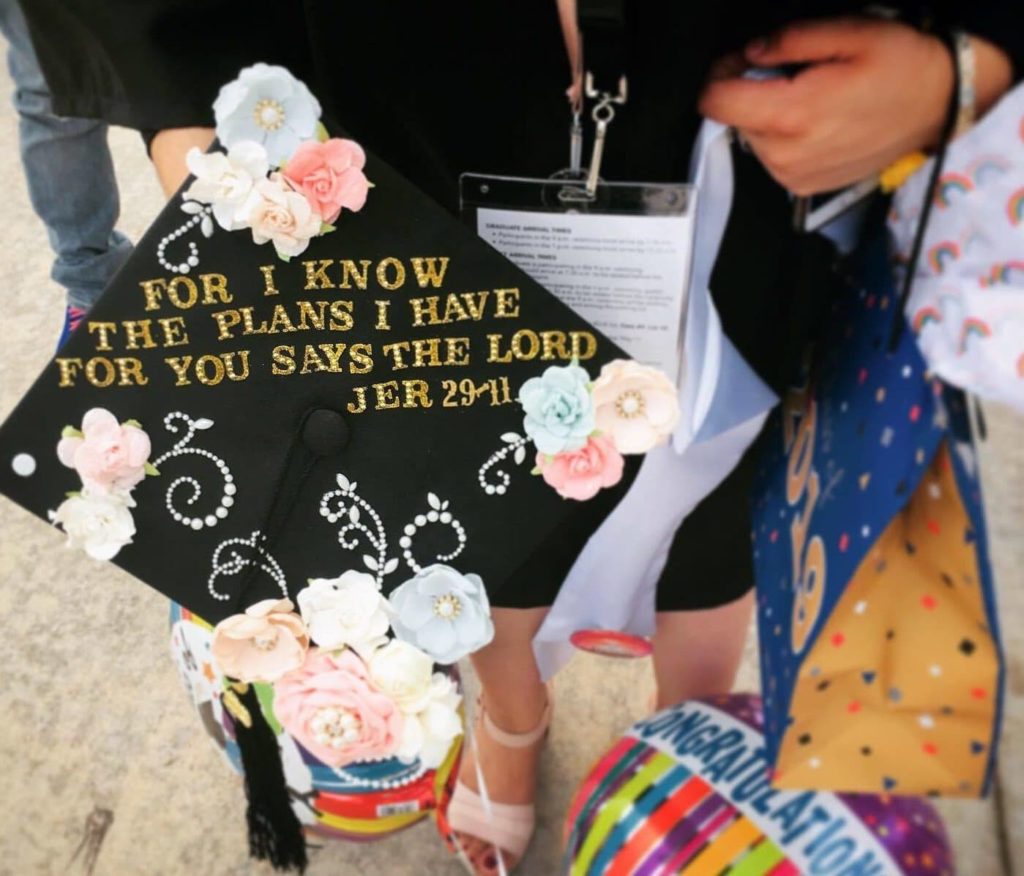 While in recovery, she felt God calling her, asking her to trust in Him, but she kept pushing Him away. But she clearly heard God saying that everything she went through was for a purpose.
After she was released from the hospital, she moved in with her dad. His support gave her the strength to go back to school, and she was able to get into a community college. At school, she took a class where she had to do a community service project. While searching online for a program that works with sexually abused women, she came across The Landing. During the volunteer training, Alana learned about human trafficking and prostitution and realized that she was exploited. The Landing's Communication Manager invited her to meet with a Case Manager to see if she wanted to engage in services, which she has for the past two years. In the case management program, she was able to work on goal setting, receive counseling and emotional support, and focus on holistic wellness. During this time, Alana has learned to love herself more and grow deeper in her faith.
She now knows that she is loved for who she is and not what she does for people.
Graduating from community college and both The Landing's Empowerment Program and the Ending the Game class taught her how to break the bonds of attachment to "the life" and abuse. Because of her leadership, she graduated from the Survivor Internship Program, which is a component of The Landing's Cultivate Internship Program, from which 19 interns have graduated. In this program, she spent a year employed at The Landing, gaining employment skills in a victim service agency – greeting clients or providing an empathetic ear, leading support groups and learning administration skills. Her calm nature and listening skills were seen and appreciated by both the survivors and the staff. Professionally, she learned the importance of timeliness and how to focus on completing tasks. One of her biggest successes was teaching the ETG class, where she was able to share about her own experiences with other clients, who loved seeing where she's been and where she is now. It gave them hope. The skills she learned over the past two years have been able to help her get full-time employment where she will continue her work in victim services while working towards her degree in social work.
Before coming to The Landing, Alana wasn't used to being taken care of. She wasn't used to receiving love with no expectations of giving something in return. But she's learned about what God's love truly is – unconditional.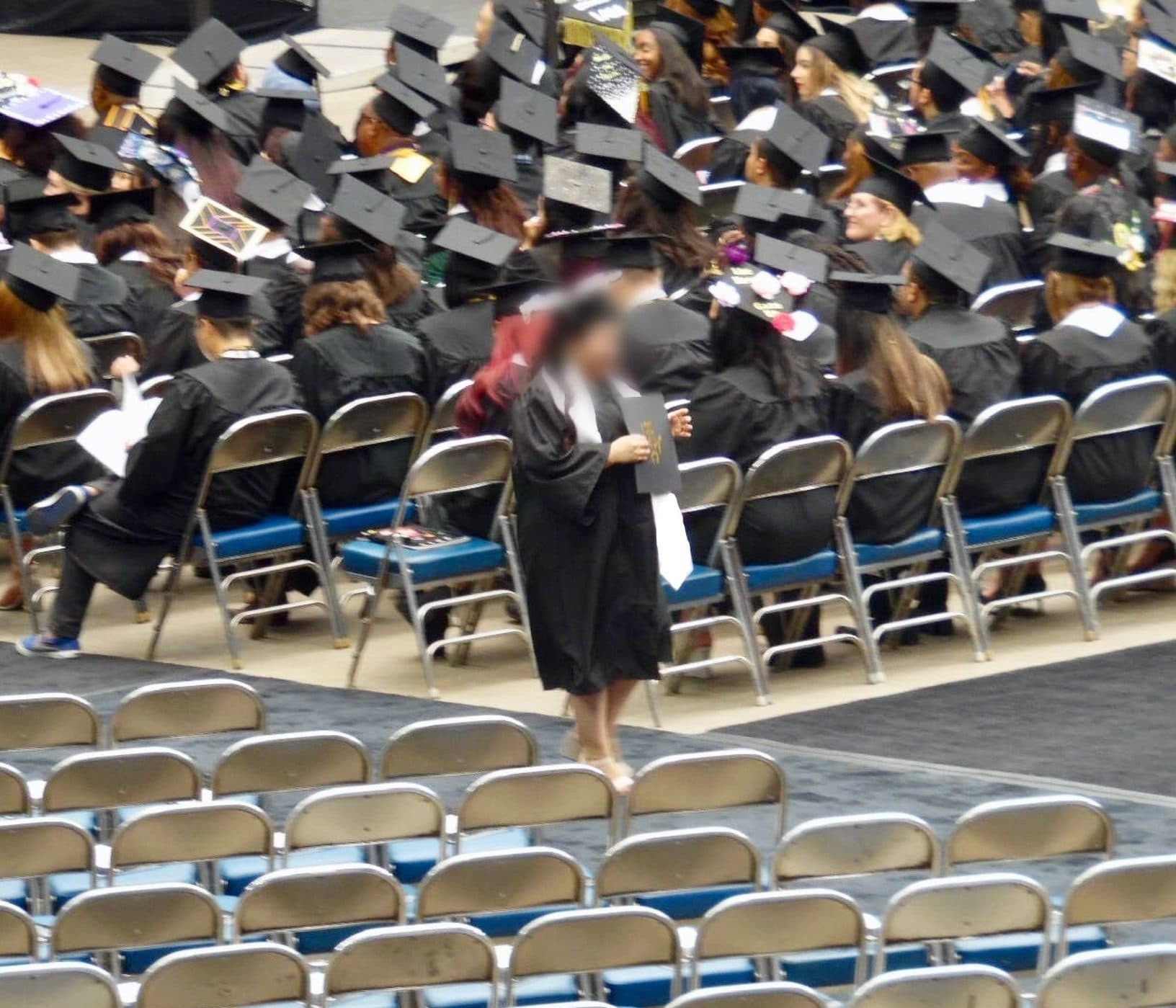 She is so thankful for all He's done in her life and wants to give Him the glory. Her favorite verse is Jeremiah 30:17 – "But I will restore you to health and heal your wounds,' declares the Lord, because you are called an outcast, Zion for whom no one cares." She has seen the Lord sending a community of his servants to surround her and love her to health and believes that everything she's gone through is for a purpose to help others.
*Name has been changed to protect the identity of the survivor.