About The Landing
Our mission is to serve survivors of human trafficking and commercial sexual exploitation with a trauma-informed approach fueled by the love of Christ.
Anyone on a long journey needs a safe place to rest.
The Landing walks alongside survivors of human trafficking and sexual exploitation as they take steps toward safety, healing, and freedom. By welcoming survivors into our drop-in center, providing them with an advocate, or reaching out to them on Bissonnet, our intention is to meet people where they are—wherever it may be—and support them throughout their journey. Because we believe that everyone deserves to be loved, safe, and free.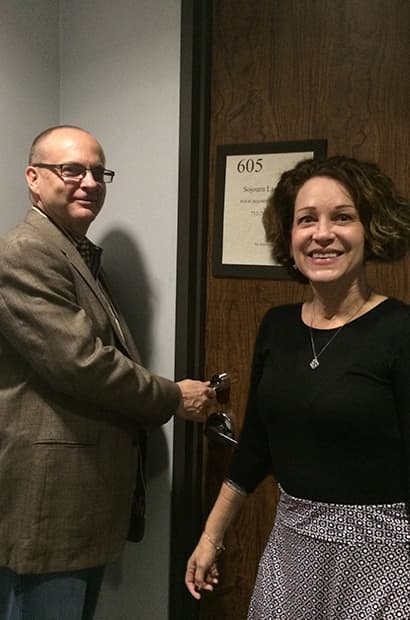 2016
On January 11, 2016, we opened the doors of the first drop-in center in Houston specifically for survivors of human trafficking and commercial sexual exploitation. Firstly, we started street outreach. Secondly, we began "Ending the Game" classes. Thirdly, and most importantly, we served over 50 survivors that year.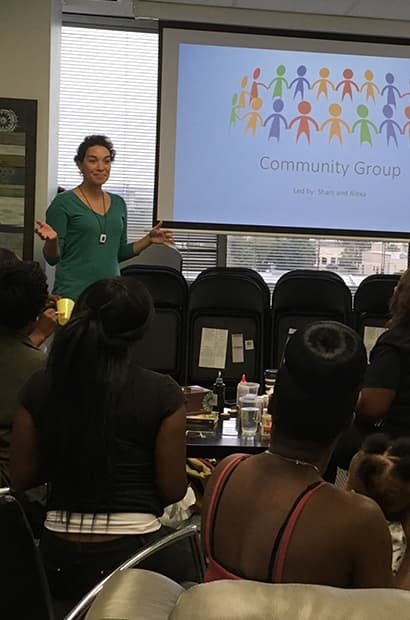 2017
In 2017, we received our first government grant and as a result we launched the following three classes and groups at The Landing drop-in center; "Community Group", "Women's Health" Class, and lastly, "Celebrate Recovery".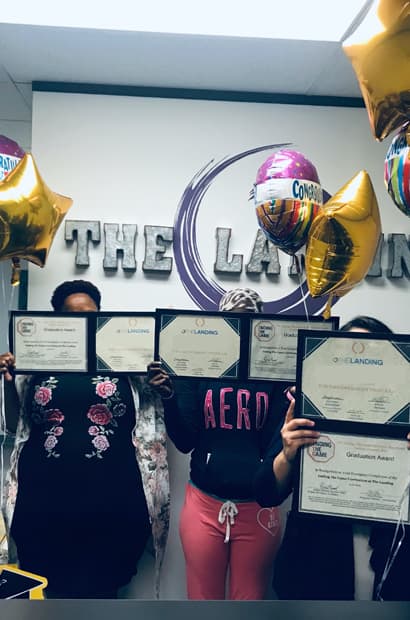 2018
In 2018 we launched the "Empowerment Program". In this year we also developed new partnerships and as a result they launch two more workshops for survivors at The Landing. First,  Workforce Solutions began "Job Readiness Workshops". And second, Family Houston started "Financial Stability Classes".
We expanded into side offices as a result of increased programs. Because of this, our space got doubled!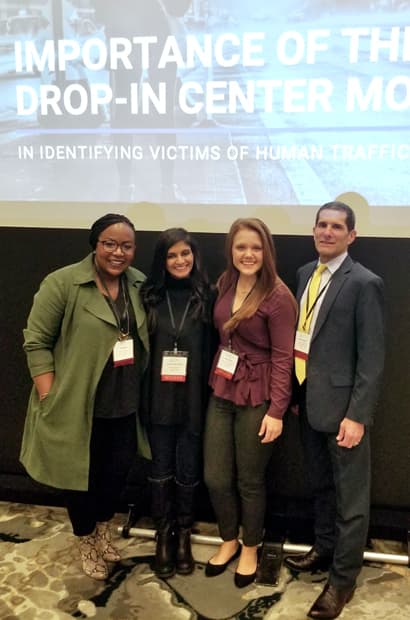 2019
By mid 2019, we had served over 500 clients. In the fall, we spoke at our first National Conference – the JuST Conference, alongside the Texas Governor's Office – Child Sex Trafficking Team. This year, we started Business Outreach and the Council on Recovery started Seeking Safety Groups at The Landing. We also celebrated two clients for graduating from Brazen Table – A 2nd Cup's Culinary Program.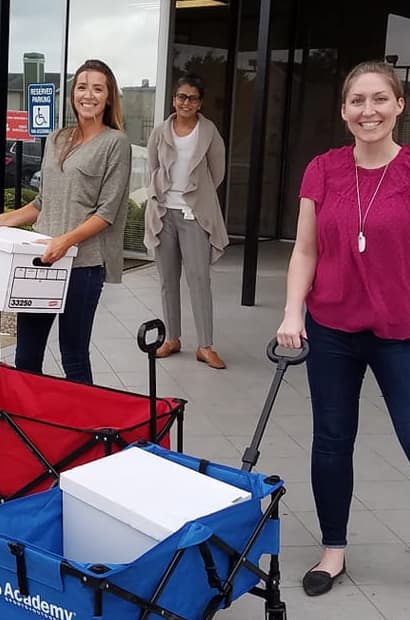 2020
At the beginning of the COVID-19 global pandemic, we launched our 24/7 Youth Advocacy Program, in response to a need for advocates to walk alongside recovered youth who are in crisis. This year, we went through a second expansion to accommodate for the 6 new hired staff and at the end of the year, we held our first ever Virtual Gala.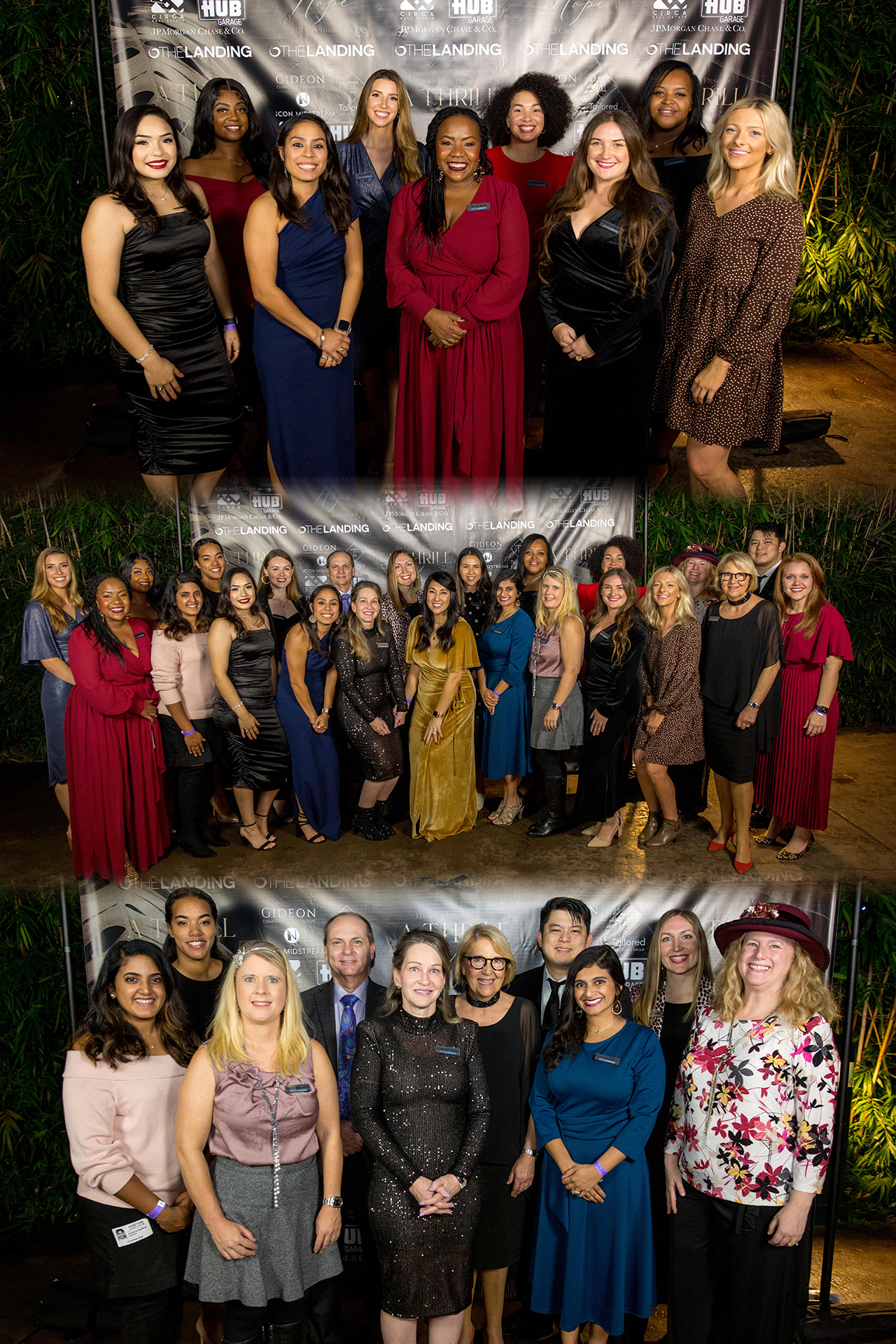 2021
In 2021, The Landing celebrated 5 years of walking alongside survivors of human trafficking! In addition, we passed a huge milestone of having served over 1,000 clients at The Landing since our doors have opened in 2016.
About The Landing
Our Story
The Landing started as a dream to reach survivors who were slipping through the cracks. Inspired by their faith, our founders desired to increase victim identification and connect more victims with support and services. Because of this, their hope was to create a safe space for survivors, regardless of whether they are ready to leave their current situation.
As a result, in January 2016, we opened our doors as the first and only drop-in center for trafficking survivors in Houston. We were amazed by the community response, and in our first three years we served over 500 survivors! The Landing grew in services, partners, and impact. As a result, we sought new ways to reach survivors—through outreach to the Bissonnet Track, at court, in prison, and among at-risk populations throughout Houston. In addition, we began educating the community through presentations to churches, schools, and businesses.
One of the most pressing needs we saw in Houston was more support for younger victims of sex trafficking. Therefore, we launched our youth advocacy program in 2020 as a response to encourage healing, empowerment, and self-sufficiency in sexually exploited children and youth.
As we grow and serve more survivors, our aim ultimately is to love people the way Jesus does. Above all, we seek to meet people where they are, honor their inherent dignity and worth, and walk alongside them on their journey.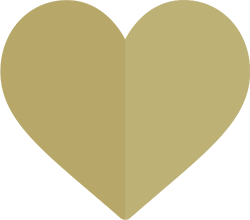 Love
We live out the most powerful force in all the universe—love—God's complete, unyielding, unconditional, and unselfish love.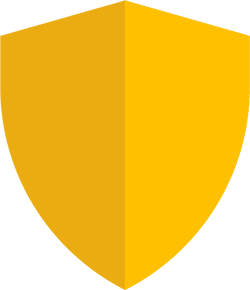 Integrity
We commit to an adherence of moral and ethical principles in every interaction with donors, clients, volunteers, staff, and strategic partners.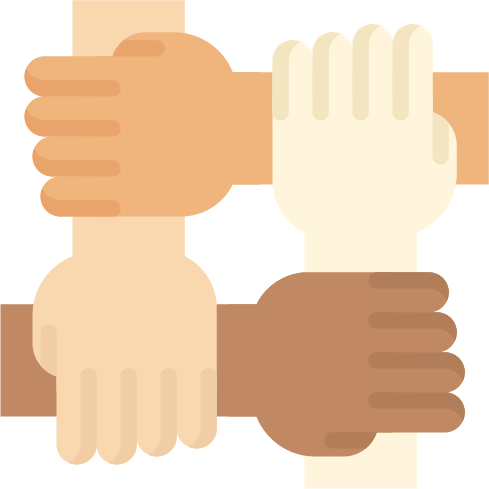 Social Equity
We affirm that everyone and everything exists because of Him; therefore, we aim to create a fair, just, and healthy culture of inclusion, diversity, and empowerment.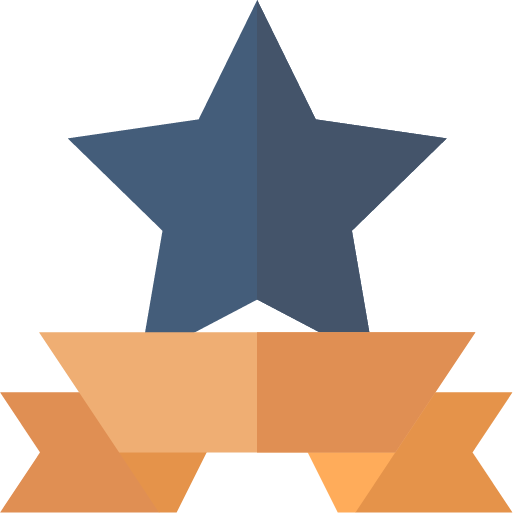 Honor
We commit to walking out truthful, transparent, and dignified relationships with those who have been entrusted into our sphere.
Civil Rights and Nondiscrimination 
The Landing prohibits employees from discriminating in the delivery of services or benefits on the basis of race, color, national origin, religion, sex, or disability in its programs or activities. The Landing will comply with any additional applicable federal nondiscrimination requirements, including Title VI of the Civil Rights Act of 1964 (42 U.S.C. § 2000d; Section 504 of the Rehabilitation Act of 1973 (29 U.S.C. § 794); Title IX of the Education Amendments of 1972 (20 U.S.C. § 1681). If you need to file a grievance,  please request a Complaint/Grievance Form from hello@thelanding.org
Vital services provided to people
Staff and volunteers working across 16 countries
Of our staff in these countries are local nationals
Invested in all our programs last year 2019